The King Delta & Valley Junction
Railway
August '10 update
because the track-work was starting to drive me nuts, we took a month off. Besides, July had loads of family visits and a trip or two planned. Not to mention one heluva pig roast.
I was starting to get the itch to get back into the depot and the 2010 Narrow Gauge Annual by Westlake was all I needed. In it is a layout spread with some of the most beautiful rock coloring I have ever seen so I jumped right into some scenery work.....
SCENERY!
First the basic town foundation is installed.
Next we install the BRAGDON Leather and rock Castings.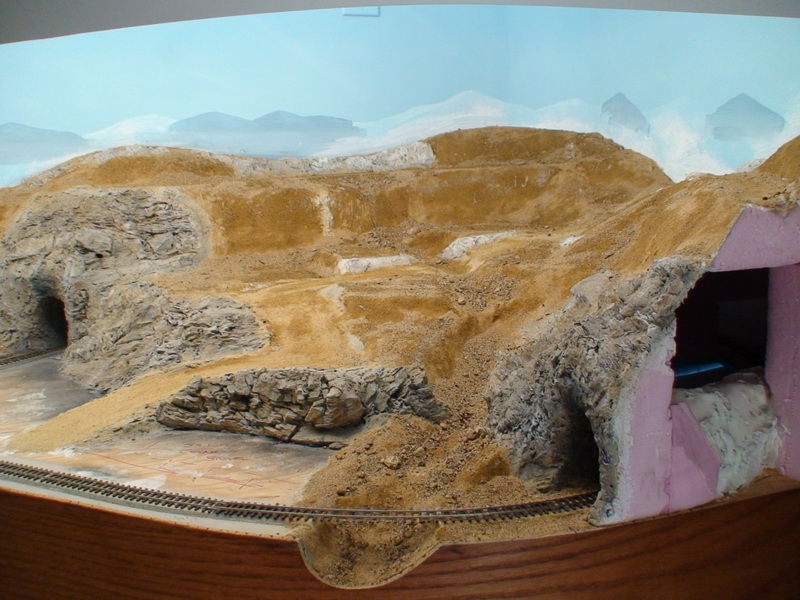 Now we color the castings, paint the landform and zip texture the scenery in. All the scenery at this point is considered roughed in as I will go back in a year or two, once the track is finished and rework every square foot of the layout.
With the scenery near completed in it's rough stage, I finish the backdrop.
TREES!
MacKenzie Brothers Timber company not only makes some of the nicest looking trees, they also sell the jig to build them yourself. So away we went, 200 in a week and they are starting to populate the upper deck.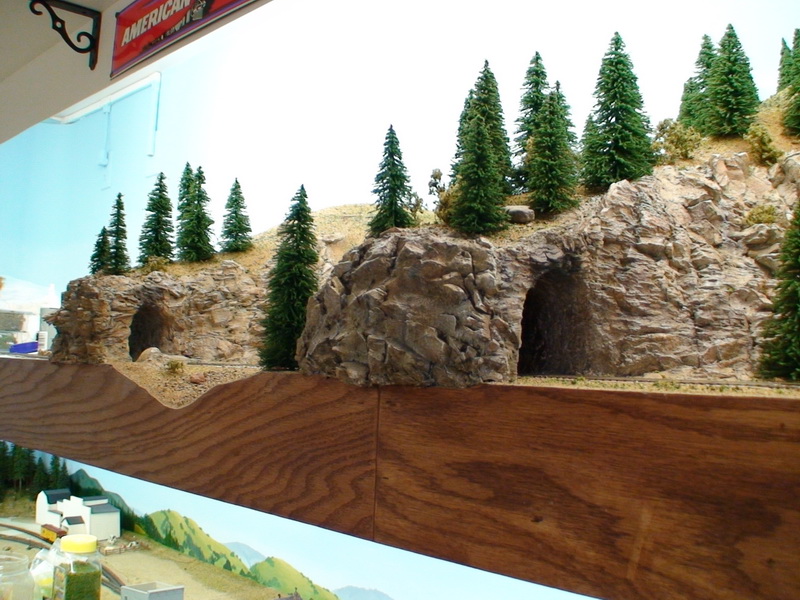 TRACKWORK!!!!!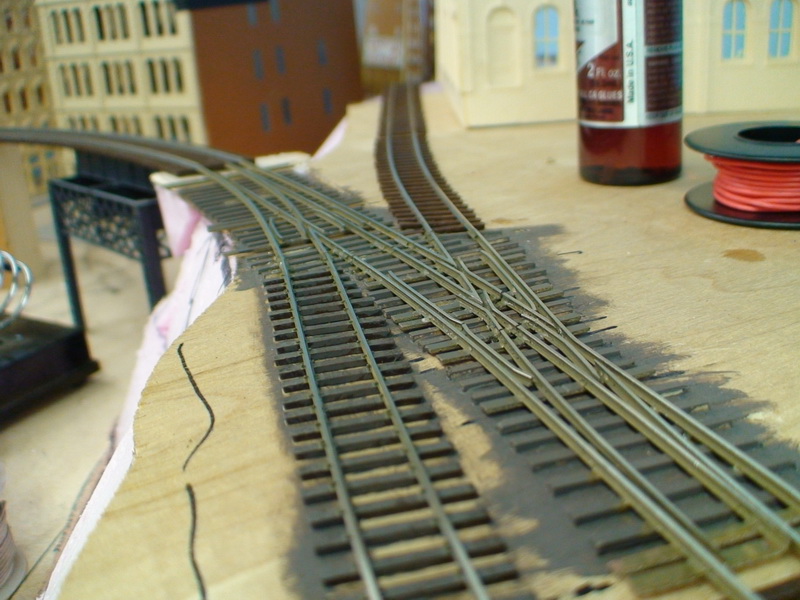 Here are a pair of dual gauge turnout's, the same pair that drove me nuts installing them back in June, that are in Lower Lakeland. I will be using a frog juicer to throw frog power as I am burnt out with installing the power routing portion of my switch stands.
Change your mind??
One of the great attribites of the BRAGDON system is it's ability to be changed. No messing with plaster dust and tearing our screen and paper towels. Simply cut the leather, glue in a foundation, make some new leather and BOOM, DONE!!!
Here we decided to add a more complex mining scene around the corner from the Mill.
AND, the leather is malleable for an hour, letting us change the hardscape around to suit our needs.
This month has been a blast, I look forward to going nuts again!!!