Home
Directions
Schedule
Registration
Speakers & Clinics
Tours
Swap
Dinners
Email for info

Lodging
Negri's, Occidental
The Inn at Occidental , Occidental
Holiday Inn Express, Sebastopol
Holiday Inn Express, Santa Rosa
Hotels throughout Sonoma County
Dining
The Union hotel , Occidental
Negri's Restaurant, Occidental
Ace in the hole pub and cidery, Sebastopol

Transportation
Bus Service to and from OAK and SFO to Santa Rosa

Your host, NCNG.org
City of Occidental
HON3 Yahoo Group

Got Sounds?
Move your mouse over any of the small animated trains and cars throughout our site.

Riding the coat tails of a successful debut show in 2006, we came back to Occidental again this year to put together another fun show.
The 2007 HOn3 Symposium was again host to some great Manufacturers in the Model Railroad Industry, including RGM, Cache Creek, Wild West Scale models and Rusty Rail to name a few.
Boone Morrison, Jim Vail, Randy Hees, Allen Tacy, Steve Hatch, John Stutz and John McKenzie all put together some great clinics for us.
Ardenwood Historical Railroad Park in Newark California brought out their Narrow Gauge Handcar for a great Hands on exhibit.
And of course, Sturgeons Sawmill fired up their new Boiler for a chance to see California's only Steam Powered Sawmill operate under steam. What a sight.
Boone Morrison
Randy Hees of Ardenwood and the Narrow Gauge Handcar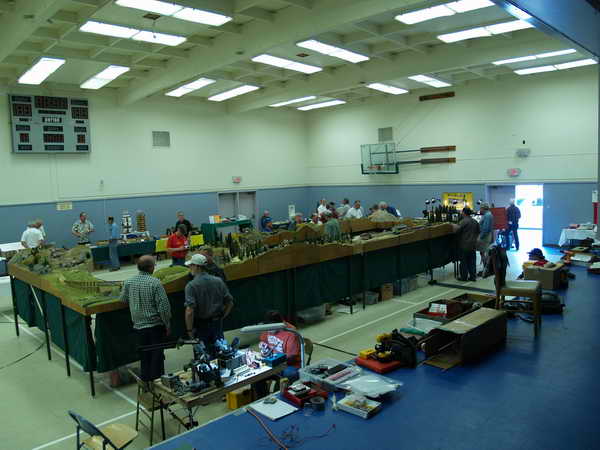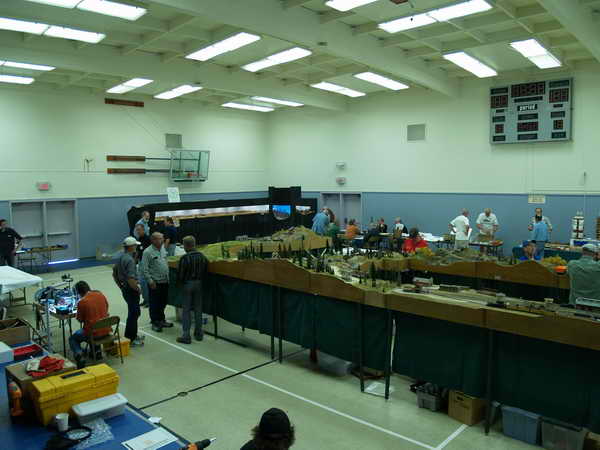 The Manufacturers Room and Layout Area. Nn3's layout is the black vignette in the back and the host modular club layout of NCNG is in the foreground.
One of the clubs Blackstone K-27's as it makes its way around the layout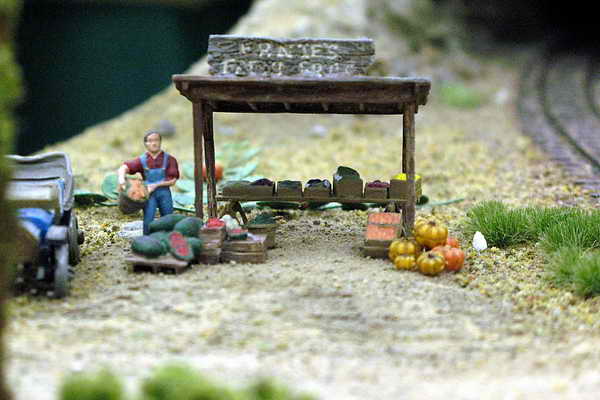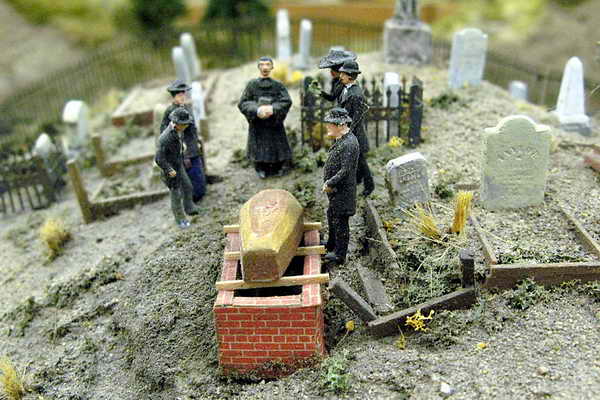 The last episode of the Sopranos
The Friday night dinner
One of the Model Contest Entries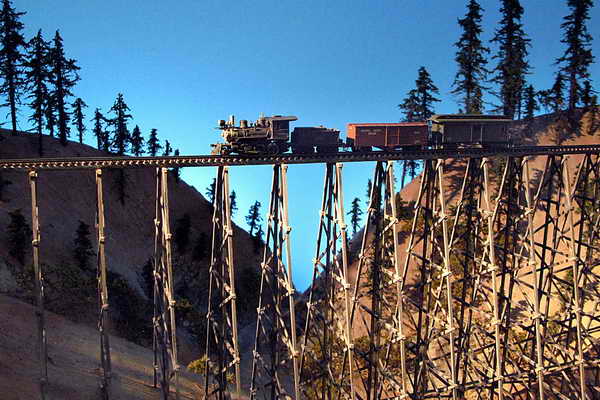 Nn3's Spectacular Trestle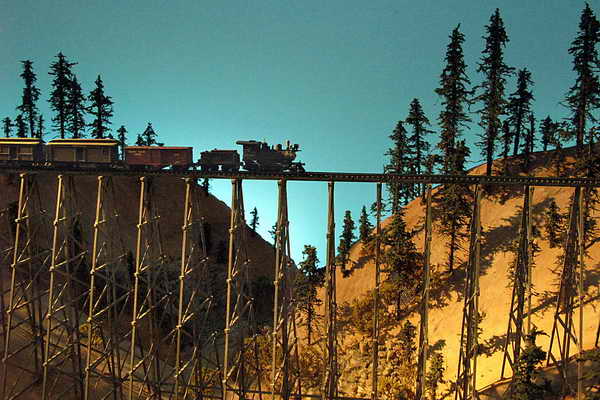 Sturgeons Sawmill in Operation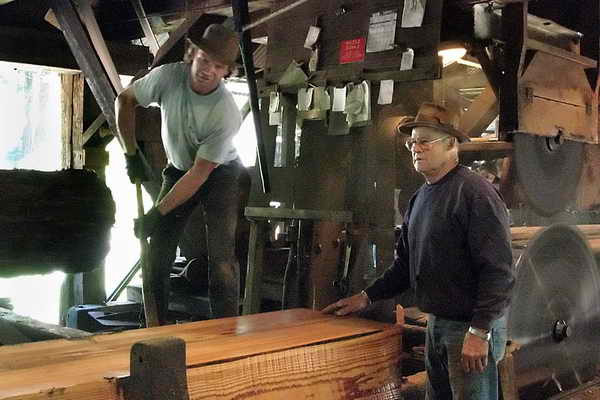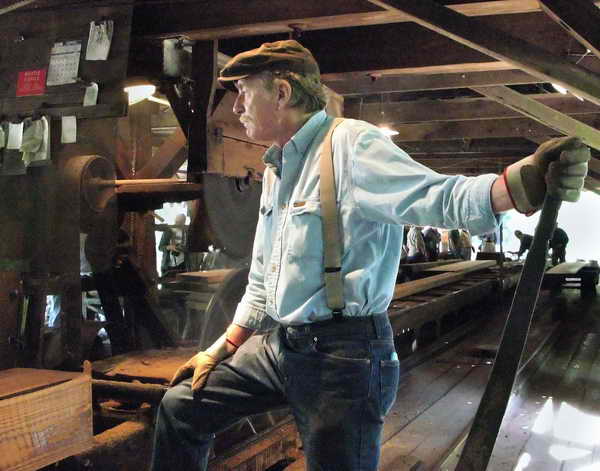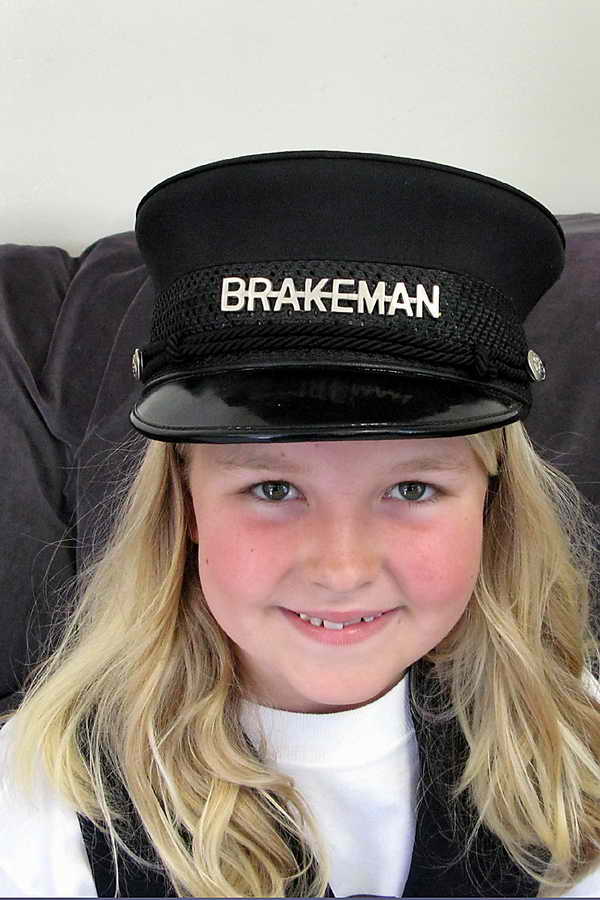 Tickets Please
Many of the pictures above are from Jeff Lee, one of the Attendees.
If you have a photo you would like to share on this site, please email a copy of it to us.
Thank you again to all who attended..
See you Next Year in Occidental for the 2008 HOn3 Symposium
Send us an email so we can keep you posted as we gather more information.